This news item made me laugh as there was a happy outcome though it could have had more serious consequences . It does prove that you are never too old .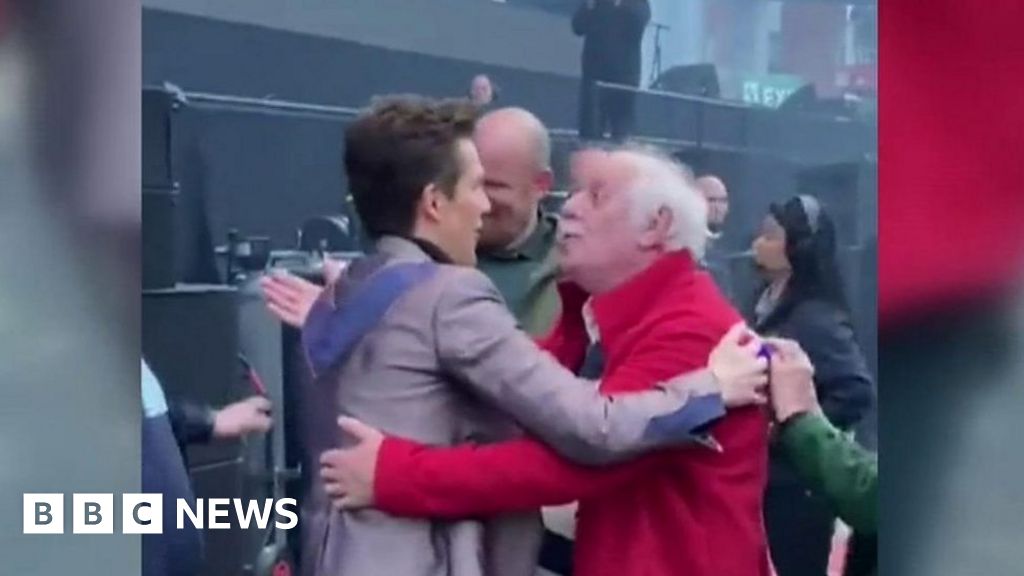 The Killers' frontman leapt off stage to see if crowd-surfing Doug James who fell at a gig was OK.
It got me thinking which characters are likely to participate in such a thing and what band/music would be involved.