A year ago today (Technically and strictly by DATE it is tomorrow but the day was Tuesday!

) a dastardly and heinous crime took place in these premises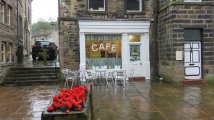 My son and I were ruthlessly and viciously KIDNAPPED!!! ( I will omit the part that admits we outweighed the kidnappers 2 to 1!) in Broad Daylight!!
(OK....... it WAS during the day, but being Yorkshire the weather was misty, cloudy, raining, drizzling and miserable...not much daylight around)
We were the subjected to several hours of torture as we were driven from place..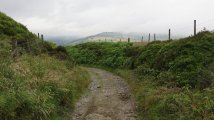 To place....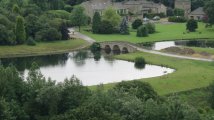 We were FORCED to have lunch here.....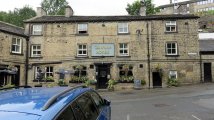 To be continued...........................