Welcome to Summerwine.net the website dedicated to the worlds longest running comedy series Last of the Summer Wine. The Site contains Photographs taken during filming plus a selection of the local views.
Come and visit the filming locations used with our detailed map of many of the hidden locations in the making of this fabulous series click on the Map Link for more information, I am pleased to see the map section has had over 99,200 visitors so I hope you enjoy looking around summer wine country.
In the meantime please register with the Forum where you can chat with like minded fans of the series,we like to hear from fans from all over the World
A great opportunity

£ 2000

Updated
24/2/2014

Thank You

With a chance to be in the spin-off show.

13th March 2014 Visit the Cooper & Walsh Page for New Video Clip Links
If you wish to make a donation towards the running cost of the site please click the Donate button below
Alan JW Bell's new book is now available and a Jolly good read for any fan of the show,Now Available in Waterstones. See the video promo with Ken Kitson which is directed by Alan JW Bell (Who Else) http://www.youtube.com/watch?feature=player_detailpage&v=p0Cnu5obqg8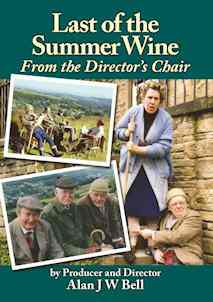 Just Pearl get yourselves over to Juliette Kaplan's website where you can purchase a DVD of the Just Pearl live show which is great fun and well worth the £12 www.juliettekaplan.com
Cooper and Walsh Great Quality T-Shirts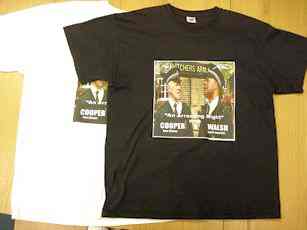 Please order the Tee Shirts direct from Ken Kitson, let him know the style,either Summer wine or Cooper & Walsh,the colour (Black or White) and the size,send payment £15 with postal address via Paypal to This email address is being protected from spambots. You need JavaScript enabled to view it. , if ordering from overseas then please contact ken via this email address first to find postage cost
If you wish to e-mail me your comments and suggestion you can reach me This email address is being protected from spambots. You need JavaScript enabled to view it.